Location: SureSkills Training Centre, 14 Fitzwilliam Place, Dublin 2

Accreditation: Microsoft CPLS – Authorised Training Centre
Network Members Fee: €360
Programme overview
SQL Fundamentals Training will provide Students with the basic knowledge and skills to create queries using SQL. It will teach Students how to select, filter and sort data from multiple tables and how to use views and stored procedures.
Learning Outcomes
Students will gain a good knowledge of concepts related to SQL database structure and terminology.
Who Should Attend
IT Professionals who will be writing queries for use with Microsoft SQL Server 2005, 2008 or 2012. Non-technical 'power users' will also benefit from the course if they are comfortable using sophisticated software tools like SQL Server Management Studio.
Course Content
Introduction to databases and SQL
Introduction to the SELECT statement
Calculating data
Selecting specific rows
Working with other operators
Grouping data
Multi-table queries
Other SQL front-end applications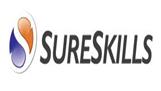 Eamonn O Donoghue – Microsoft Certified Trainer
SQL (SQL Fundamentals and Advanced Querying), Microsoft SQL Server, Microsoft Access (all levels), Microsoft Excel (all levels) and Excel and Access VBA.