Performance Measurement & Attribution
Location: Ibec, 84-86 Lower Baggot St, Dublin 2
Network Members Fee: €950
Programme overview
This interactive Performance Measurement & Attribution one day programme is designed to offer an insight into the decision making processes undertaken daily by today's Asset Managers. Theory will be at a minimum; the emphasis will be on the practical. It will incorporate an overview of the traditional and Alternative Investable Asset Classes, how to combine them into an appropriate Portfolio & also how to measure its Performance & inherent Risk.
Learning Objectives
Understand the objectives and constraints of individual investors and how they influence the Investment Policy Statement, investment decisions, security selection and portfolio construction
How derivatives can be used for hedging
Understand the factors affecting equity and bond pricing
Understand key measures of portfolio Beta, CAPM, Treynor measure, the Sharpe measure, and Jensen's alpha
Understand how and why to rebalancing portfolios
Prerequisite Knowledge or Courses
The programme assumes knowledge of cash market products such as equities, bonds and money markets.
Who Should Attend
Regulators with responsibility for Asset Managers
Junior Fund Managers/new joiners
Asset Management Back and Middle office professionals (Compliance, Legal, Marketing)
Wealth Managers and Private Bankers
Independent Financial Advisors
Course Content
Online Pre-work

Portfolio Theory – Single and Multi-Index Models
Portfolio Theory- CAPM
Portfolio Management – Passive & Active Strategies

Classroom

The objectives and constraints of individual investors
The Investment Policy Statement, investment decisions, security selection and portfolio construction
Passive and active portfolio management
Equity and stock index options in portfolio management
Concepts and techniques of portfolio insurance
Calculation and interpretation of several measures of portfolio performance
Managing risk and return using options in equity portfolios, including strategies for income generation, put-call parity, and delta hedging
Using futures for hedging
Using swaps in equity portfolio management
Tax considerations of options and futures
Factors affecting bond yields
Duration and convexity, and managing fixed-income portfolios
Using interest rate futures in bond portfolio management
Investment Timing
Beta, security market line, the capital asset pricing model
Treynor measure, the Sharpe measure, and Jensen's alpha
Arbitrage and empirical multifactor models
Returns-based style analysis models and portfolio-based style analysis
Portfolio monitoring, rebalancing, and Realignment
Rebalancing portfolios & Tracking error
Factors which cause portfolios to require rebalancing
The process of rebalancing portfolios
Circumstances which signal the need to rebalance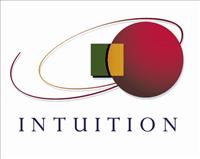 Paul Evans – Senior Instructor
Paul has 18 years of experience in the financial training area, having personally taught 67,000 people in 22 countries. He has served in internal training and training management roles with HSBC, and BPP Financial, working with senior line managers and executives to develop and enhance their financial awareness.
Specialist training areas are investment management, private banking, commodities, structured products, private banking, hedge funds, interest rate risk management and foreign exchange risk management. While with HSBC for 3 years, he developed training programs and materials, delivered training programs, and introduced a global suite of training programmes for Private Bankers. At BPP (the UK's largest quoted training company), Paul established the group's financial services exam training division, where he was later appointed Managing Director.
Before commencing his teaching career, Paul worked at PWC and Touche Ross as a chartered accountant and an accounting trainer in London.
Optional Pre Course elearning
There is optional elearning available. The module will cover the following topics;
Asset Management – An Introduction
Asset Allocation – An Introduction
Portfolio Management – Passive & Active Strategies
For more information and the cost of these modules, please email louise.ryan@ibec.ie