Management of Risk (M_O_R®) Certificate
Location: The Clayton Hotel (formerly Bewley's Hotel), Ballsbridge, Dublin 4
Accreditation: Internationally recognised qualification - Management of Risk – certification at Foundation and Practitioner levels - governed by APMG in the UK.
Network Members Fee: €1125
Programme overview
Effective risk management can bring significant and far-reaching benefits to every company or organization.
Management of Risk (M_o_R®) Certificate is an internationally recognized methodology to assist you put in place effective frameworks for making informed decisions about risk. It is used by the Office of Government Commerce (UK) as the best practice in risk management.
M_o_R® is aimed at anyone who has ever made an important decision. It is a robust yet adaptable framework that allows organisations to assess risk accurately. It is fully accredited by the APMG and those who successfully pass the exam will receive the internationally recognized qualification. The exam is not compulsory.
Fees
This course can be attended over two modules separate modules or as one complete programme.
Management of Risk (MoR) Combined certificate is €2335 or €1180 for Summit Finuas Network Members (5 Days)
Management of Risk (MoR) Foundation Certificate is €1665 or €820 for Summit Finuas Network Members (3 Days)
Management of Risk (MoR) Conversion to Practitioner is €995 or €630 for Summit Finuas Network Members (2 Day).
Learning Outcomes
On completion of the course delegates will have:
Defined the key principles underpinning the effective Management of Risk.
Applied the main components of the Risk Management process.
Recognised how to manage risks at the Strategic, Programme, Project and Operational level.
Identified a range of techniques that can be used to support the Management of Risk process.
Prepared for and taken the M_o_R® Foundation & Practitioner Examination.
Who Should Attend
Managers
Team Leaders
Business Owners
Support Staff
Anyone involved in making important decisions that involve a degree of risk
There are no pre-requisites for attending the course or taking the examinations
Course Content
M_o_R® principles, terminology and methods.
M_o_R® framework, tools and techniques.
Business continuity management.
Security, programme/project risk management and operational service management.
Risk process lifecycle
These topics are placed in the context of an organisational framework for the management of risk.
Overview of Corporate Governance and the Management of Risk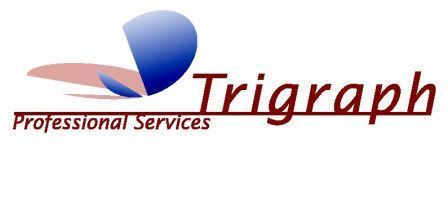 Sean McEvoy – Seán is a M_o_R® Certified Practitioner and Trainer and is also a PRINCE2® Certified Practitioner / Trainer.
He specialises in Risk Management and has 25 years of experience in Project, Programme and Risk Management, IT product development, Process development and re-engineering, Training Course design, and Consulting in Telecommunications, Financial Services, Software, Pharmaceutical and Engineering and Manufacturing environments.