Introduction to Investment Management
Network Members Fee: €315
Programme overview
This practical 2 day Introduction to Investment Management course introduces investment Management in an interactive approach of 60:40 short briefings, and teacher led discussion followed by interactive case studies based on the industry and where appropriate, the client. The aim of this course is to give a practical grasp of the key issues and trends in Investment Management and to raise your confidence when dealing with colleagues or customers.
Learning Outcomes
The key learning goals are:
Understand the Investment Management business
Know the key assets used to generate returns
Know the risks for investors
Understand how Investment Managers use derivatives to generate additional returns
Who Should Attend
Those new to the Investment Management industry, including junior front office staff, Research, Operations and IT.
Course Content
Day 1
Introduction – Key clients, Services Offered, How money is made and changes
Who are the key customers for Investment Managers?
What services do Investment Managers provide?
How do they make money?
Why is the industry changing?
Inside an Investment Management house
Key players : Counterparties, depositories, regulators
Investment universe at an Investment Manager: Equities, Fixed Income, Balanced funds, Emerging Markets
Investing in Alternatives, Multi-Managers and SRI at an Asset Manager
Key financial issues in Investment Management
Measures of return, market risk & risk-adjusted return
The importance of correlation
Financial issues in hedging and derivatives
Case study 1 : risk adjusted returns
Using derivatives in Asset Management
Main derivatives used at an Asset Manager
EPM
Derivatives in 'UCIT' funds and Structured Products
Case study 2: using derivatives in 2 funds
Risks for Investors
Shortfall, Liquidity and Market risk
Case study 3: Investing for Jessica
Regulation
Basel III, Solvency II, Dodd Frank & Mifid II /EMIR
Case study 4: Performance in 2 Funds
Day 2
Review of day 1
Key roles in an Investment Management house
Fund Managers
Sales and marketing
Back office and middle office
Compliance and legal
Support staff: finance and control, audit, HR, IT
Case study 5: Life of a trade
Management Styles
Direct (discretionary account) / collective (UCITS)
Traditional / alternative
Benchmarked / absolute performance
Active / index performance
Traditional / quantitative
Case study 6: Style in 4 funds
Equity Asset Management
The case for Equities
Top Down/Bottom Up Approaches
Stock selection basics
Styles
Case study 7: Lafarge cement
Fixed Income Management
The case for bonds
Active management of interest rate and credit risk
Benchmarked fixed-income management
Specialised Fixed Income products – Money market, ABS etc.
Case study 8: Risks in 3 bonds
Specialised Asset Management
Structured products
Multi Manager funds
Alternatives (Private Equity, real estate, hedge funds, commodities)
SRI
Emerging markets
Case study 9: Holistic case study
Closing discussion (with business speaker if possible)
Asset Management in 2020
Wrap up and close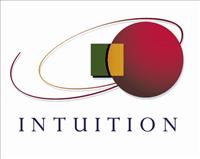 Paul Evans -Senior Instructor
Paul has 18 years of experience in the financial training area, having personally taught 67,000 people in 22 countries. He has served in internal training and training management roles with HSBC, and BPP Financial, working with senior line managers and executives to develop and enhance their financial awareness.
Specialist training areas are investment management, private banking, commodities, structured products, private banking, hedge funds, interest rate risk management and foreign exchange risk management. While with HSBC for 3 years, he developed training programs and materials, delivered training programs, and introduced a global suite of training programmes for Private Bankers. At BPP (the UK's largest quoted training company), Paul established the group's financial services exam training division, where he was later appointed Managing Director.
Before commencing his teaching career, Paul worked at PWC and Touche Ross as a chartered accountant and an accounting trainer in London.