Advanced Financial Modelling
Network Members Fee: €1000
Programme overview
This three-day course is designed to teach you modelling 'best practice' and how to build well-structured financial models. It also critically assesses the merits of the different tools available in Excel, and looks at the practical applications of a number of Excel techniques and less commonly used functions. The course then looks at building a discounted cash flow valuation models and an LBO model
Learning outcomes
This three-day course is designed to teach you modelling 'best practice' and how to build well-structured financial models. It also critically assesses the merits of the different tools available in Excel, and looks at the practical applications of a number of Excel techniques and less commonly used functions. The course then looks at building a discounted cash flow valuation models and an LBO model.
Courses are capped at a maximum of 12 delegates to ensure you receive the most effective training during your session.
A sound knowledge of Excel formulae and functions and their practical
Course Objectives
Know how to build a financial forecast
Know how to link the statements
Scenario building
Know how to discount
Applications is assumed, as well as familiarity with the common problems encountered when building financial models.
Who is the course for
This course will be of benefit to those who are already familiar with Excel and its functions, who are looking to enhance their ability to build financial models and to analyse other people's or standard models.
Modules
Financial modelling
Golden Rules of Model Design

Input, calculation and output areas
Key rules to follow
Design rules, model structure and set up

Building a financial forecast

Objectives, structure and building the core of the model
Sources of information
Historic information, cleaning the numbers

Forecasting the income statement

Dealing with segment forecasts – divisional analysis
Forecasting to EBITDA
Dealing with taxation – determining the correct tax rate, marginal taxation, tax losses and deferred tax
Forecasting dividends – pay out as a driver, yearly off set

Forecasting the balance sheet

PPE – capex, depreciation and disposals, links to the cash flow statement
Working capital – drivers for receivables, payables and inventory, days based drivers
Provisions – distinguishing between cash and non cash provisions, income statement and balance sheet issues
Shareholders equity – retentions, share issues and buy backs

Linking up the cash flow statement

Key interactions between financial statements
Constructing the debt schedule – creating a debt waterfall
Debt modelling without circularity
Problems of circular models

Working with Scenarios

Different methods to select the scenarios – numbers, data validation, simple Visual Basic (VB) tools, using the key form functions

Key Aditing Tools

Using ratio analysis – growth and CAGR, primary and secondary ratios
Completing the auditing process – creating a check sheet, auditing tools, finding links
Principles of valuing cash flows – discounted cash flow theory and rationale, absolute and relative valuation
Basis of DCF – earnings compared to cash flows, DCF in context Accretion/dilution analysis – pros and cons
Understanding which cash flows are discounted in valuing a corporate – core assets vs. non-core assets, free cash flow and NOPAT
Forecasting free cash flows – cyclicality
Discount rates – calculating the cost of capital
Understanding issues surrounding identifying the correct discount rate
Discounting the free cash flows
Terminal values – gain understanding of key issues surrounding the terminal value in a discounted cash flow forecast, terminal value approaches
Generating an enterprise and equity value
Using the discounted cash flow model to build a total value of the firm
Dealing with core and non-core assets
Building the value bridge
LBO Modelling
Key elements of an LBO model
Comparing and contrasting DCF and LBO models
Sources and uses of funds
Key drivers in an LBO model
From stand alone valuation to LBO analysis
Case Study II: Participants use the stand alone valuation of the target to complete an LBO model
Assessing debt capacity for LBO financing
Financial interdependencies
Financing growth
Sustainable debt
Target debt capacity assumed in a WACC calculation, debt capacity and interest cover
Debt capacity in LBOs
Debt capacity multiples in practice and credit analysis
Capital providers and their typical characteristics
Institutional and management equity
Traditional/new lenders
Senior tranche profiles – A, B, C, RCF
Subordinated tranche profiles -Second lien, Mezzanine (with/without warrants), PIK, High yield bonds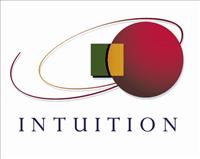 This course is also available as a 2 day programme. Please contact info@ifsskillnet.ie for further details.